History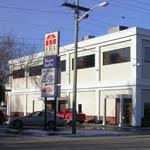 ERA Dawson Bradford Co., REALTORS' roots go back to the early 1970's when Jon and Nancy joined Country & Coastal Realty with Bill Baker, Carroll Wilson and Dewey Gosselin. C&CR was located at the corner of Main & Cedar Streets, behind then famous Gosselin's Bakery. In 1974 the Dawsons purchased the company, changed the name to Dawson Co., and moved the offices to 143 Broadway in Bangor.
In 1975 Dawson Co., joined the growing national real estate franchise, Electronic Realty Associates (ERA) which had 1200 offices nationally featuring electronic innovations, one being the transfer of pictures and descriptions of homes by FAX. Home buyers at ERA offices from across the country could have this data within minutes. At the same time, the REALTOR sending the prospect put the Dawson REALTOR in touch with the party transferring.
Within two years the Dawsons made the decision to concentrate their efforts on the management of the delivery of real estate services to top real estate REALTORS, encouraging their growth in their careers.
By 1979 ERA had member brokers in all 50 states. That same year ERA Dawson moved to new offices at 417 Main Street in Bangor and was gaining dominant market share.
In 1989 ERA Dawson acquired Bradford RE and Insurance Agency of Orono. Established in 1953 by Richard Bradford, the Bradford Agency became a welcome subsidiary. At the same time, Jon and Nancy Dawson established Dawson Commercial Brokers.
ERA enjoyed continued growth through the 80's and 90's expanding its presence in 28 countries from Europe to Asia.
In 1994 ERA became the first company in the nation to post all of its clients' properties online.
In 1998 ERA's parent became Cendant Corp (NYSE:CD) offering the ERA system an unparalleled potential for synergy and full service in Cendant's broad real estate, mortgage, and relocation divisions. By 2002 Cendant Mobility handled over 52,000 corporate executive transfers nationally for its Fortune 500 clients.
The growth of business for Dawson Bradford required a major expansion of its office on Main Street in 2004.
In 2008, Jon and Nancy Dawson's daughter, Julie, and son-in-law, Brian, returned to Maine to learn the family business. By 2013, the couple had purchased Dawson Inc. and is the second generation to operate the family of companies: ERA Dawson Bradford Co. REALTORS, Dawson Insurance Agency, and Dawson Commercial Brokers.
In 2022 ERA Cousens in Rockland, Maine joined the ERA Dawson-Bradford Co., expanding the company's reach to serve the greater Maine community. ERA Cousens joined ERA the same year as ERA Dawson-Bradford in 1976. Owners Russell and Nancy Wolfertz have played an integral role in the Rockland community for over 40 years now.
Today, Julie Dawson Williams is the Designated Broker and co-owner of the business and she and her husband, Brian, are proud to own and operate a family business in Maine. They strive every day to continue the strong legacy of excellence and professionalism in real estate in the Greater Bangor Area and Eastern Maine.
"We are happy to serve our community. Come discover the Dawson Difference!"
-Julie & Brian Williams